Just an old hippie livin' the good life
.... one song at a time.
SPOTLIGHT
2021: A band sets out to tear down the myth of California being a place to realize your dreams of fame, fortune and success.
Go 4 Track
SPOTLIGHT
1989: A well known song passes through two other hands before being recorded by an icon we recently lost. It becomes her signature tune.
Go 4 Track


ARCHIVES ... Click on the link below to get a few of the Spotlights of the Past.


Go 4 List




KISS FINAL CONCERT
On their farewell tour, Kiss has decided their final concert will be at Madison Square Garden, New York, NY, USA on Dec 2, 2023.
Go 4 Sample Setlist, 2023
GO 4 ROCK
formerly CRAABROCK
50 YRS AGO
Alladin Sane
David Bowie
released 50 years ago
this year
April 20, 1973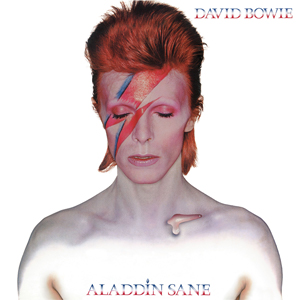 Wikipedia




The Foo Fighters have announced their new drummer will be Josh Freese. He is a veteran session musician who has played with Devo, The Vandals, Offspring, Guns N' Roses, Danny Elfman, Weezer, Sting, Paramore, Nine Inch Nails and 100 Gecs. With 50-year-old Freese joining, it ensures the band will continue after the death of Taylor Hawkins.
(Photo credit: Scott Dudelson/Getty Images for Coachella )


The Guardian .... Blabbermouth .... Louder